In a world that loves to talk, do, achieve, promote, preach, sell....what does it mean to connect, be, and listen. A podcast about #humanconnection #mentalhealth #socialhealth #empathy #belonging and #loneliness. And always thinking about justice and inclusion in all things. Join us. And share far and wide. Or start your own chapter of Sidewalk Talk in your community. www.sidewalk-talk.org
Episodes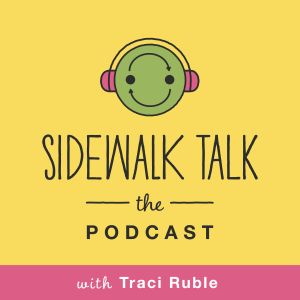 Friday Sep 09, 2022
Friday Sep 09, 2022
Traci and Kristina share a deep and rich conversation, in which Traci asks the kind of big questions Kristina thrives on. Questions like…
what is the psyche, and what is the soul?

what's the point of Greek mythology and how can it be meaningful?
You'll leave this episode with a renewed sense of wonder, and a deeper understanding of how archetypes can help us access wisdom and creative energy beyond the confines of our rational mind.