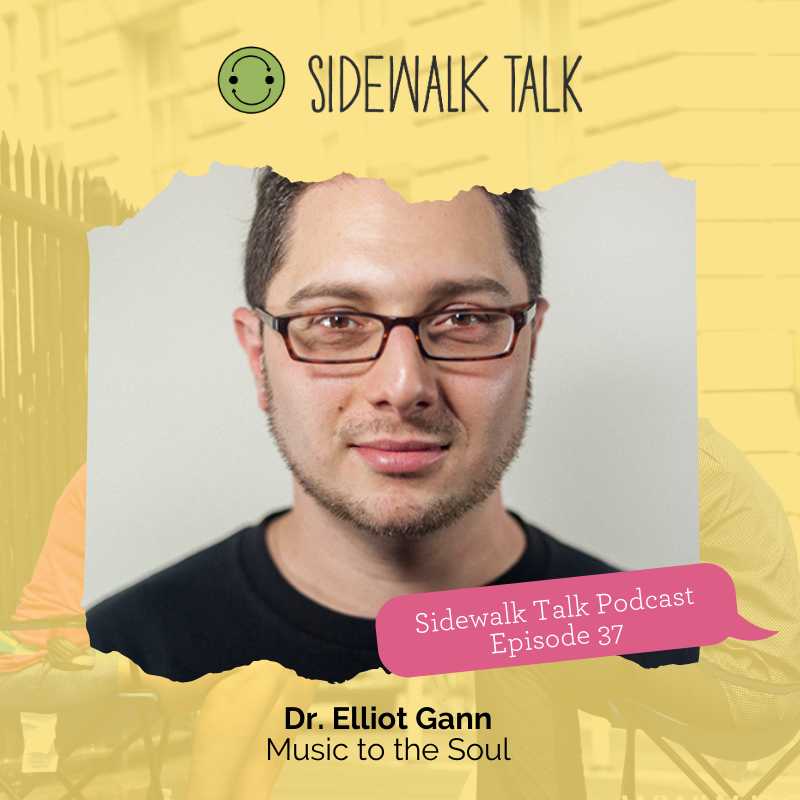 Growing up the child of two psychoanalysts, it wasn't much of a surprise when Dr. Elliot Gann succeeded at becoming a well trained clinical psychoanalyst himself. However, his ability to combine his passion for producing music and making beats with his skills as a therapist, did come as a surprise— particularly for parents who had never considered the magic it could work in the lives of their children.
Today, Elliot sits down with Traci to talk about beatmaking therapy and the work done by his organization, Today's Future Sound. He shares the motivation behind his work and some impactful moments from his time working with students. 
Listen in as they get candid about leading a non-profit organization and more. Hear how Elliot is taking an unconventional approach to create space for children and adults alike while achieving personal fulfillment.
Find extended show notes at sidewalk-talk.org
Connect:
Find | Sidewalk Talk Podcast
On Instagram: @sidewalktalkorg
On Twitter: @sidewalktalkorg
Find | Traci Ruble
On Instagram: @TraciRubleMFT
On Twitter: @TraciRubleMFT
On Facebook: @TraciRubleMFT
Find | Elliot Gann
On Youtube: @todaysfuturesound
On Soundcloud: @todaysfuturesound
SUBSCRIBE TO THIS PODCAST
On Spotify
On Spotify