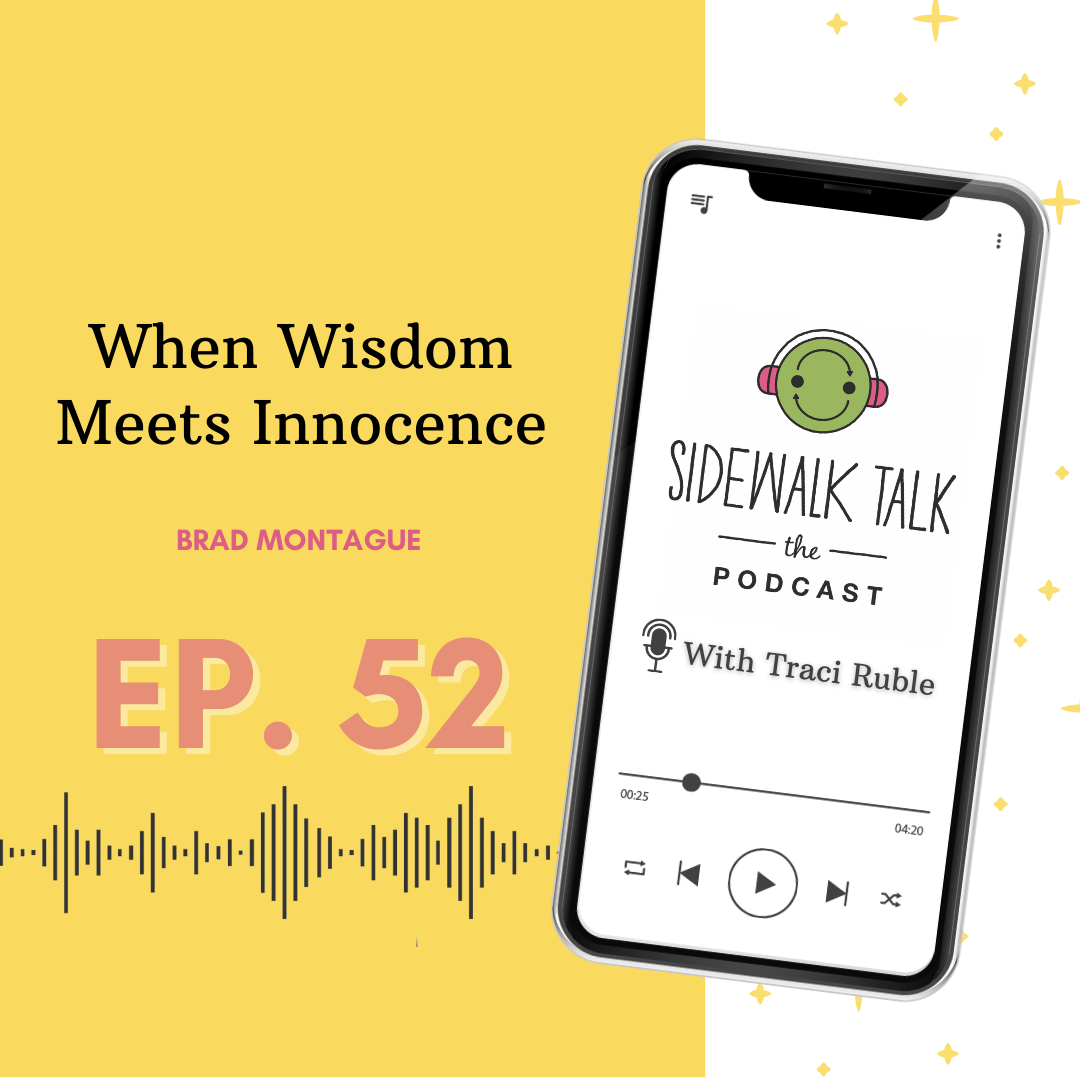 Take a moment to ponder. Do you see as I say there's sweetness in subtleties and matchless beauty in authenticity? 
And if you think you're nothing, know this- the world needs you to dazzle and all that you've got accumulates to incredible magic!
Listen in as Traci interviews  Author, Illustrator and Creator Brad Montague, who's also the man behind the revolutionary web series Kid President- a show that exemplifies the change we can bring to the world by bringing kids and adults to work together. Brad has authored the much-loved book, "Becoming Better Grown-ups'' and is the force behind 'Socktober', a worldwide annual drive connecting people to their local homeless shelters. Each year millions of people take part in providing basic human needs to men, women, and children without homes in a community-driven project where people take part for no reward or recognition but only for the good of their neighbors who are homeless. A living example of human wisdom and experience combined with infinite innocence, Brad offers delightful words of positivity that carve a well of joy deep within our insides.
Join them as they discuss life, kids, illustrations and Brad's beautiful journey in life so far. Also take with yourself a little bundle of joy as Brad gives away gifts of beautiful advice! 
Episode Milestones
[02:51] Does Brad talk to his inner kid a lot?
[04:49] Brad reads to us his favorite spots from his book
[11:39] Traci shares the special reason for her fondness to Brad 
[15:05] How Brad became the modern day Fred Rogers
[18:46] Brad discusses a memorable experience he had recently
[22:02] On deciding to write kids' books
[28:11] Brad's version of empathy and letting people know they matter
[31:06] How do you cultivate the fierceness of heart to be loving?
[36:21] Brad's little gift of advice for you!
Resources Mentioned
Standout Quotes from the Episode
"I had to learn that in the same way a child expresses themselves, just because they want to, it's like a gift. It's something like an urge." – Brad Montague [06:29]
"I want to be a heart centered person. I hope that I am." – Brad Montague [07:25]
"I feel less alone. I also think listening on the sidewalk has helped me move out of fixing people. And really recognizing that, gosh, if I just see people all the way and remove all the limitations in me that might prevent me from seeing them, that in and of itself is the magic. " – Traci [08:46]
"I have always been fascinated by the strength that it takes to be tender, the boldness in being gentle." – Brad Montague [16:06]
"If we nurture that, if we notice that, if we really celebrate those little bitty things that are happening every day that are holding society together, it will grow. "– Brad Montague [25:18]
Connect:
Find | Sidewalk Talk Podcast
On Instagram: @sidewalktalkorg
On Twitter: @sidewalktalkorg
Find | Traci Ruble
On Instagram: @TraciRubleMFT
On Twitter: @TraciRubleMFT
On Facebook: @TraciRubleMFT