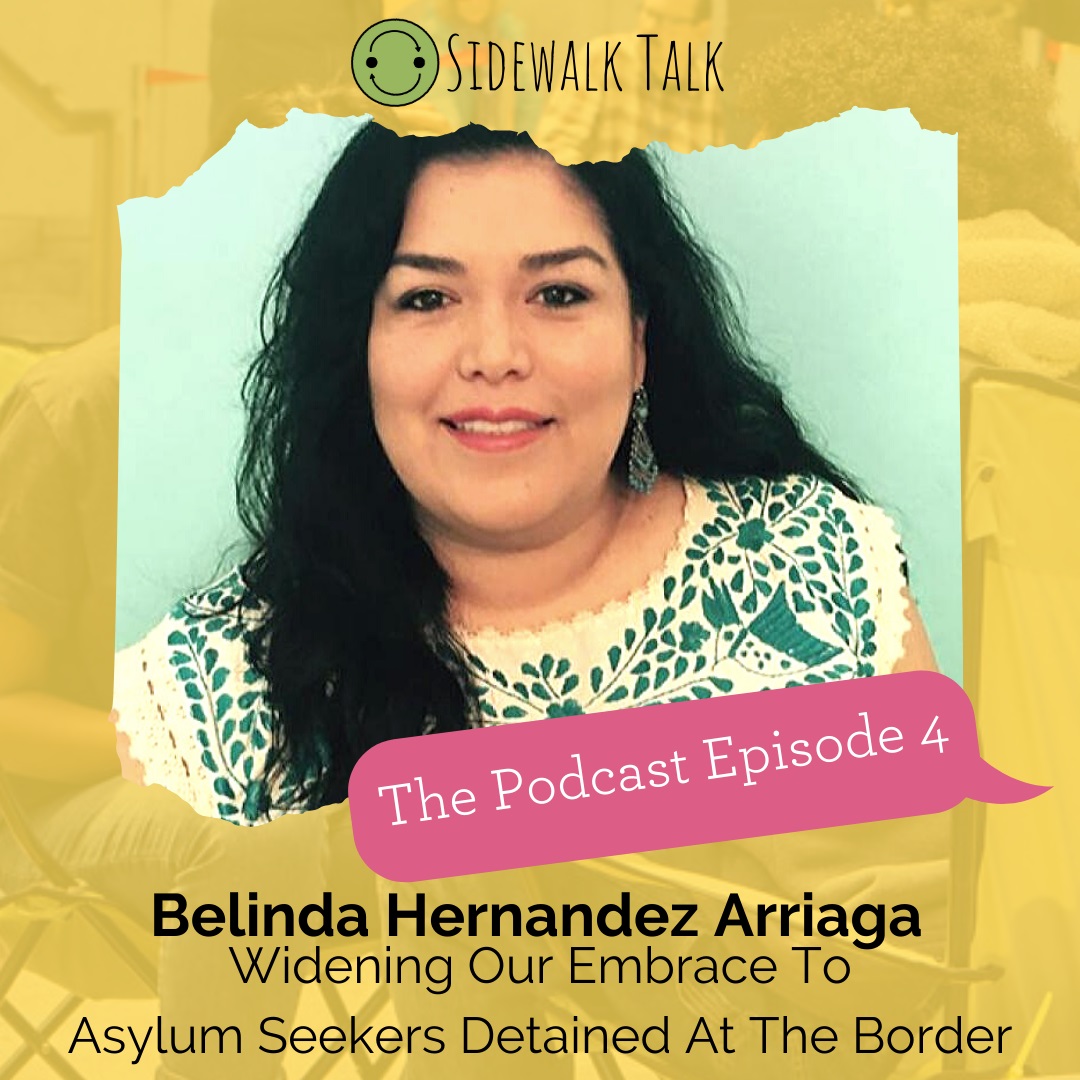 Stand Out Quotes from This Episode 
Everyone has a human right to basic needs.  Everyone has a right to have their family and be safe.
Basic tenants of the children's human rights convention are that every child has a right to not be separated from their parents.
We see moms and dads and grandparents coming to save their lives. This was not their plan or desire to come to the United States but was forced to save their lives.
Belinda Hernandez Arriaga is a Faculty Coordinator for the Masters In Counseling MFT program at USF's South Bay location. Belinda has a doctorate in Education and is a Licensed Clinical Social Worker with eighteen years of experience working in community mental health, with a specialization in child trauma and Latino Mental Health. She is Founder and Chief Executive Director of Ayudando Latinos A Soñar (www.alashmb.org), a Latino cultural arts, education, and social justice program dedicated to working with rural youth and families.
Dr. Belinda Arriaga has one of the most non-judgemental loving hearts you will ever hear.  She doesn't talk politics. She empathizes with the inner political questions people have about the border crisis.  But her focus is making sure moms, dads and kids are ok. This interview was recorded in 2018. Today, as it is airing on the Sidewalk Talk Podcast page, Dr. Arriaga is at the border again.  She reports the conditions are worse.
She shares story after story and challenges us all to widen our embrace.
You don't have to agree with what she is doing but I think this is a philosophical question worth asking.  We have "agendas" and then we have our "humanity". Belinda is a Christian woman and she brings her faith into the work she does.  And at the end of the day, love and care for all of humanity is her heart call.
Listen as Belinda tells stories of grandmas, moms, dads, and kids trying to stay alive.  You do not hear that she is a Dr. You hear she is a mother of three daughters connecting deeply with other mothers and fathers and kids.  She connects through love and equality.
She gets up every day and lives this question "How can I make the world better?"
Belinda is at the border again with the University of San Francisco volunteer Bay Area Border Relief.  If you want to support them right now you can send donations to VENMO @Lilli-Rey and add this text to each donation #BayAreaBorderRelief from #sidewalktalk or visit Dr. Arriagga's website for ALAS here.
Or follow Bay Area Border Relief here for other ways to get involved.