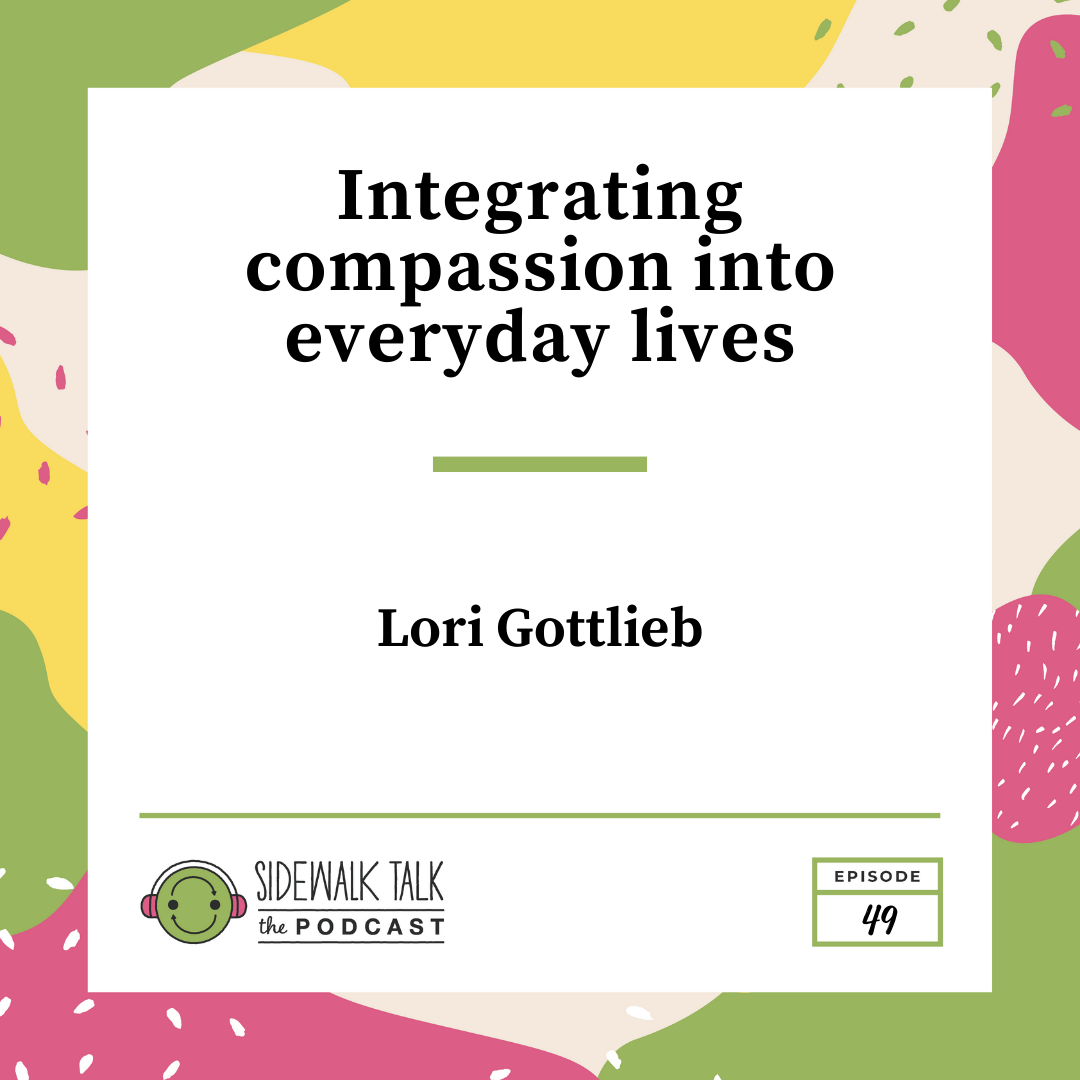 Who is the person you talk to the most everyday? Do you treat that individual with the love and compassion that they deserve? Your responses might change if you realize for the better that that special individual is no-one but you!
Today, Lori Gottlieb joins us to talk, connect and make understand the infiltrating power of therapy and tells us why she abstains from giving any less than her complete mind into understanding a patient's pain and state. She is a psychotherapist, podcaster, New York Times bestselling author, nationally recognized journalist and also the weekly "Dear Therapist" columnist for The Atlantic. Lori was a journalist before she stepped into the role of a therapist and has authored the book "Maybe You Should Talk to Someone", which is being adapted as a television series. She has effortlessly voiced the inspiring role of a therapist in a seeker's life, making known that by not being interventive and by achieving the right balance between intentions and strategy, one can help magically transform a person's life for good.
Listen in as Lori offers her beautiful take on therapy by speaking as a seeker and also a clinician, while also shifting our focus into understanding people through a wider lens of reference. She also shares her thoughts on making her personal life known to people through her book, and how it has helped more therapists and patients alike connect with her on a personal level. We also discuss virtual therapy sessions and understand how the unprecedented times of today have brought us resilience, flexibility, creativity and adaptability, helping inspire and create hope for a better tomorrow.
Join us on this episode and understand the healing power of listening and connecting, for Lori's are unmatchable words of wisdom!
Episode Milestones
[00:09] Intro
[00:58] Meet Lori Gottlieb
[03:05] Understanding Lori's life journey
[08:55] How Lori views her hopes on her book
[12:19] Lori discusses her experience seeing a therapist
[14:11] Why therapists need not be interventive
[15:25] How Lori feels about sharing her personal life through her book
[24:05] Understanding therapy 
[25:16] Virtual therapy sessions
[34:10] Differences between listening skillfully and listening as a therapist
[36:56] Lori's words of wisdom for the listeners
[39:55] Outro
Resources Mentioned
Standout Quotes from the Episode
"The more educated that people are about the process, the more interested they might become in terms of seeing what I can do for them." – Lori Gottlieb [03:26]
"Sometimes, the lens through which we view our lives or situations can be very narrow and we don't consider what another version of that story might look like." - Lori Gottlieb [8:22]
"I think there's that balance of being really strategic and intentional about what you're doing in the room but you're doing it with the context of who you actually are." - Lori Gottlieb [14:22]
"I always find doing therapy really inspiring." – Lori Gottlieb [31:14]
Connect:
Find | Sidewalk Talk Podcast
On Instagram: @sidewalktalkorg
On Twitter: @sidewalktalkorg
Find | Traci Ruble
On Instagram: @TraciRubleMFT
On Twitter: @TraciRubleMFT
On Facebook: @TraciRubleMFT